Digital Technology at Emmaus
At Emmaus, we aim to enhance student learning through the confident and responsible use of technology.  We have successfully implemented the Victorian Digital Technologies Curriculum and report on student progress annually.

At Emmaus we acknowledge the changing ways in which young people will learn and the challenges that will continue to shape learning  and future employment.  We offer annual cyber-safety seminars for parents and students, facilitated by industry experts.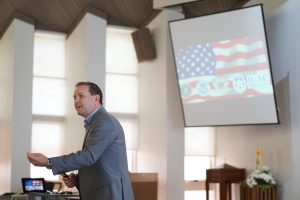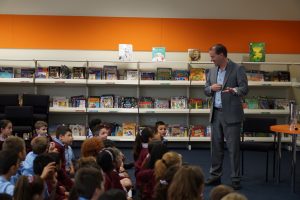 We believe that successful learners are creative and productive users of technology, therefore the use of technology starts in the early years at Emmaus.  Students from Prep to Year 6  are taught how to code and debug using age appropriate robotics, binary coding and block coding programs, such as, Scratch and Microbit.   Our students have use of iPads and MacBooks with our Year 5-6 involved in the 1-1  Ipad Program.
Our experience has shown us that our students are highly engaged in their learning, are very quick, confident and creative users of Digital Technologies and are learning each day to be responsible and safe users of technology.