Cyber Safety

Since 2014, Emmaus Catholic Primary School is an accredited eSmart school.
Developed for Australian schools, eSmart is an easy-to-use, evidence-based and tested system to help schools manage cybersafety and deal with cyberbullying and bullying.
The eSmart system provides a framework for schools to implement whole-school culture and behaviour change relevant to the smart, safe and responsible use of digital technologies.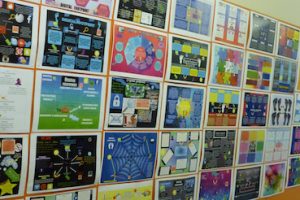 The Alannah and Madeline Foundation developed the initiative with RMIT School of Education and many cyber safety and education experts.
An eSmart school is a school where the smart, safe and responsible use of information and communications technology is a cultural norm. Students, teachers and the wider school community are equipped to embrace the best that these technologies can offer, while being savvy about the pitfalls.
Students are regularly involved in developing and delivering information on the smart, safe and responsible use of technologies to a variety of audiences and are taught a range of social and emotional skills.
In eSmart schools, relationships are strong and supportive and learning outcomes are enhanced. Bullying and cyberbullying are therefore less likely to thrive.
Emmaus has developed an eSmart/Cybersaftey policy with input from students, staff and parents.