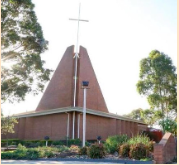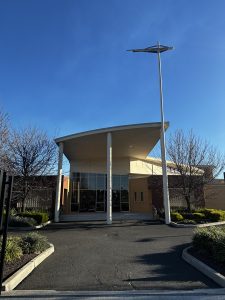 Emmaus Catholic Primary School is part of the Sacred Heart/Emmaus Parish. The Parish has two churches: Sacred Heart in St. Albans, and Emmaus in Sydenham. Emmaus Catholic Primary School also has two sister schools: Sacred Heart Catholic Parish Primary School in St Albans and Cana Catholic Primary School in Hillside.
---
Parish Priest: Rev Maurie Cooney
Parish Secretary: Lauren Maslaris
Parish Finance Officer: Lorraine Stafford
Address: Sacred Heart Presbytery – 4 Winifred Street, St Albans, 3021
Phone: (03) 9366 2146               
Email: Admin: StAlbans.Office@cam.org.au; Finance: StAlbans.Finance@cam.org.au
Office Hours:
Monday – Wednesday: 9:30am – 4:00pm
Thursday & Friday: 9:30am—2:30pm
To report issues and concerns, contact: stalbans.csc@cam.org.au or 0413 841 936
Mass Times
Sacred Heart Church, St Albans
Tuesday to Friday
7:30am
Saturday
9:00am

5:00pm

Sunday
7:30am

10:30am

Polish
Sunday
9:00am
Slovene
Every 2nd Sunday of the month
5:00pm
Emmaus Church, Sydenham
Saturday
6:30pm
Sunday
9:00am
Sacrament of Reconciliation
Sacred Heart Church, St Albans
English: Saturday at 10.30am
Maltese: every 4th Saturday at 4.00pm
Baptism
Eight weeks' notice is required
Marriage
Four months' notice required.
Appointments: Please call the Parish Office on (03) 9366 2146 if you wish to speak to the Priest.
To receive weekly 'Parish Updates' emailed to you, please send an email to stalbans@cam.org.au
Emmaus Catholic Primary School ensures the care, safety, wellbeing and protection of its students in keeping with the Catholic tradition, which celebrates the sanctity and unique dignity of each person.