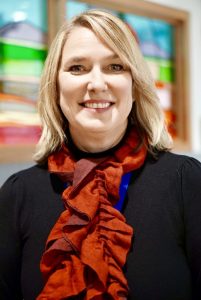 On behalf of the school community, from the parish of Sacred Heart/ Emmaus – Welcome.
We are a community that believes in educating the whole child – spiritually, academically, physically, socially and emotionally. We foster lifelong learning that promotes success and nurtures the talents and abilities of each individual. 
The story of Emmaus reminds us to be open to the people we walk with everyday, to share story, experiences and to give of ourselves. It reminds us to take time to celebrate with each other and to go forth to live by Jesus' example and teachings.  At Emmaus we value inclusion and welcome all. 
We have approximately 475 students at Emmaus. The children are happy, confident learners who strive to do their best. The parents in our community are committed to their children's learning and we work together in partnership to ensure the children are the best they can be. 
We endeavour to respect ourselves, others, our environment and our God. However we do not claim to be perfect. School is a social place and relationships are complex. We believe school is a safe place where we can make mistakes and learn from them. 
This website offers you the opportunity to discover and learn more about us. We warmly welcome you and invite you to explore the information we have provided.
If you would like more information please contact us.
Warm regards,
Jackie Byrne
Principal